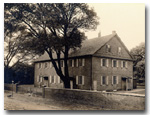 William Shipley first settled Quaker Hill in 1738. In 1739, the Shipleys and other Quakers attracted to the area built the first Wilmington Friends Meeting House. By 1748, a new building had to be constructed to accommodate the increased population; the original meeting house became the first Friends School. A third meeting house was built in 1816 and still stands today at the corner of 5th and West Streets, and remains a place of worship and an activecommunity center.
 The 19th century saw many changes in the small community, including the settlement of many people of diverse faiths and backgrounds. In 1816, Roman Catholics founded St. Peter's Church, now the cathedral church of Wilmington.As Wilmington became an industrial city, factories grew up along the Christina River, and workers and owners alike chose to live nearby in Quaker Hill.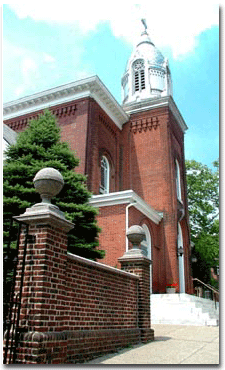 Today, the neighborhood still retains a diverse architectural character, in part due to the 1978 designation of Quaker Hill as a National Register Historic District. Recent renovation and restoration of remaining historic structures bring the vibrant history of the district to life.
For more information on Quaker Hill and the Revolutionary War Click here
For more information on Quaker Hill and the Underground Railroad Click here