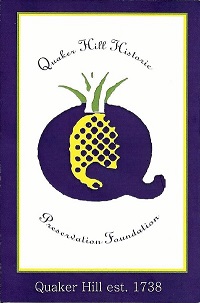 The Quaker Hill Historic Preservation Foundation is a nonprofit organization established in 1992 to aid in the restoration and preservation of the Quaker Hill Historic District in Wilmington, Delaware.
The district dates back to the early 18th century, when Quakers such as William Shipley and Thomas West built the first residences in the area. During the Revolutionary War, Washington and Lafayette were quartered on Quaker Hill. Among those buried at Wilmington Friends Meeting are John Dickinson, signer of the Constitution, and Thomas Garrett, an abolitionist who worked with William Still and Harriet Tubman to conduct thousands of slaves to freedom.
Quaker Hill has been home to countless people who have dedicated their lives to improving the community and society at large. In this tradition, the Foundation strives to foster a growing appreciation of the rich social history and unique architecture of Wilmington's oldest residential neighborhood.
Visit with us for a weekend and explore what the Quaker Hill Historic District and the state of Delaware have to offer!