Quaker Hill was first settled in 1738 by William Shipley, whose wife, Elizabeth, had seen the site in a dream as their home. Since that time, the historic neighborhood has seen much development and change. But one constant quality of the district has been its gorgeous architecture.
Quaker Hill's architecture spans three centuries and includes fine examples of Colonial, Federal, Georgian, Georgian Revival, Gothic Revival, Italianate, Neo-Gothic and Victorian Styles. Today, the district retains its diverse architectural character, in part due to its designation as a National Register Historic District in 1978.
The Quaker Hill Historic Preservation Foundation seeks to preserve and restore this architecture, partnering with the City of Wilmington to purchase historic properties for that purpose.
Here are some examples of the vast array of fine architecture the neighborhood has to offer, just click on a building's name to see its photo.
Cathedral of St. Peter (1816-18)
St. Peters is the first Catholic Church in the City. The church was probably designed by Pierre Bauduy, architect for the town hall.
Friends Meeting Hall(1816)
This was the third Quaker meetinghouse built on the Hill, the first was constructed in 1739. The grounds contain over 3,000 graves, including those of Abolitionist Thomas Garrett, and John Dickinson, a signer of the Declaration of Independence, both of whom lived in Quaker Hill.
West Presbyterian Church (1871)
The church, brick with brownstone and limestone trim, was built by parishioners from an overcrowded First Presbyterian Church.
701 & 703 West St. (1745 &1760)
These gracious homes were built by Joseph Woodward and his son Mordecai, Quaker rope makers whose business was on the grounds.
507-515 Washington St. (1865)
These Neo-Gothic and Italianate houses still retain their original ornate wrought iron porch supports.
401 Washington St. (1881)
This Victorian house was build by Edwin Thorne, a local architect, as an example of his architectural expertise.
200 West St. (1855)
The oldest building on this block, it was originally the home and butcher shop of Patrick Taylor.
222 West St. (1870)
The home of David Woolman, owner of Wilmington Water Works. The building also was a Protestant mission run by the Chelsia Italiana Extension Society.
224 West. St. (1889-1890)
Originally the Reformed Episcopal Church of the Convent, it subsequently housed four other churches.
304&308 West St. (1851 & 1865)
These homes were part of lumber merchant Joshua Simmons' family enclave, which also included 300 and 309 West Street (since demolished). Simmons' two sons, Bauduy and George, built the homes.
310 West St. (1750)
One of the oldest remaining buildings in Quaker Hill. A sub basement in the house is believed to have been an Underground Railroad stop in the mid-1800s.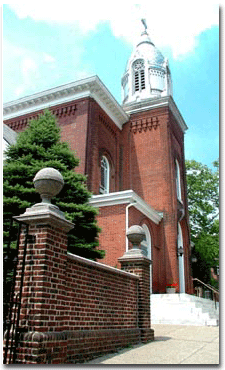 Cathedral of St. Peter (1816-18)
Back To Top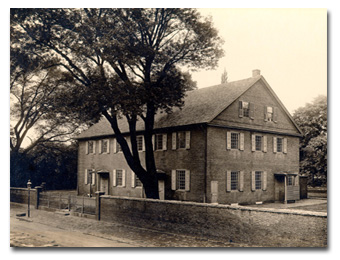 Friends Meeting Hall(1816)
Back To Top

<<<MISSING IMAGE>>>
West Presbyterian Church (1871)
Back To Top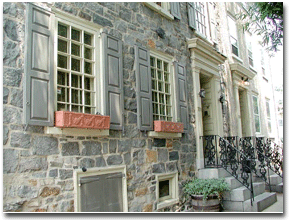 701 & 703 West St. (1745 &1760)
Back To Top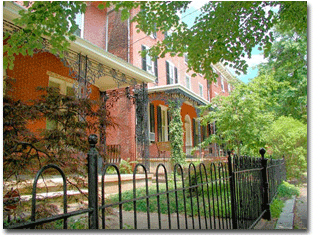 507-515 Washington St. (1865)
Back To Top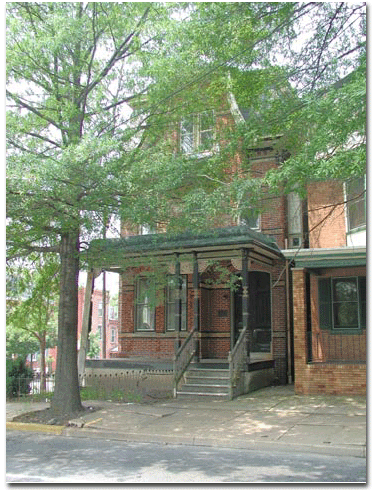 401 Washington St. (1881)
Back To Top

<<<MISSING IMAGE>>>
200 West St. (1855)
Back To Top

<<<MISSING IMAGE>>>
222 West St. (1870)
Back To Top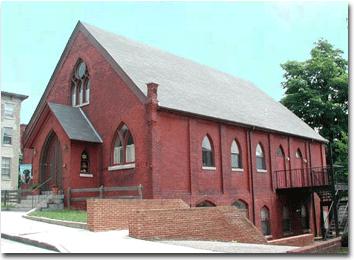 224 West. St. (1889-1890)
Back To Top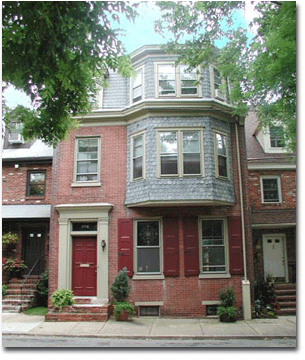 304&308 West St. (1851 & 1865)
Back To Top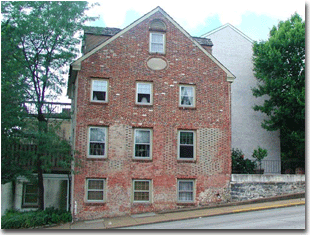 310 West St. (1750)
Back To Top